September 2007

This is my first set of Artist Trading Cards (ATC) that I swapped with fellow crafter and friend, Chris Palmer. She's into vintage designs and so, for my first batch of ATCs, I thought it would be nice to be a sort of tribute to her since she's the one who really got me to try this. She also encouraged me to try collage and even sent me a bag of ephemera to help me on my first attempt! Some of the materials I used here came from her. One exception though, one of these ATCs is a paper cut-out of a woodcarving pattern from a Bahay na Bato.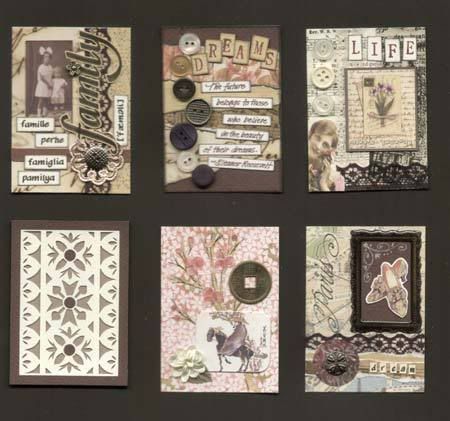 Calendar and boxes for one of the bulletin boards in a pre-school. I did three bulletin boards but I wasn't able to take photos of the other two. They all look like huge scrapbook pages. Also, I held a crafts class for 1st to 3rd graders on Jacob's Ladder. At first I thought I'd take a photo or two of the class but as it is, they are not my kids, nor they are my students, and I would need the permission of their parents to post those photos. So I decided against it.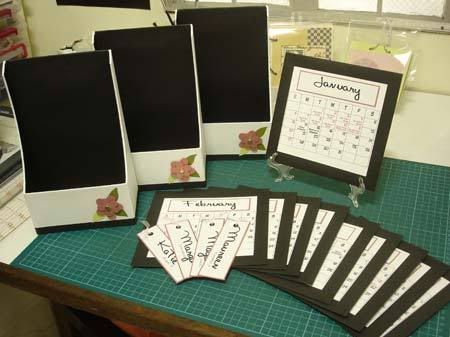 August 2007
This is an 8" x 8" post bound album I made as gift for my cousin, Carla, for her 18th birthday. The front cover is from Basic Grey Infuse collection and the rest were Canson Mi-Tientes big cut paper. Carla isn't a girly girl and would have frowned if I did pinks and greens and yellows on this album.
June 2006
This is the guest book I did for our godchildren for their wedding.