These are the recent projects I did:

A birthday album for my dear cousin. It was her 7th birthday last January 25. I took many of the photos here, and as you can see on the second photo, I didn't have any difficulty with that one. They posed themselves!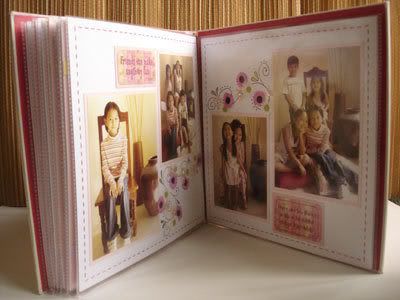 These are minibooks and cards for classmates who helped and contributed their time and resources to make our reunion held on August 3, 2008 a success: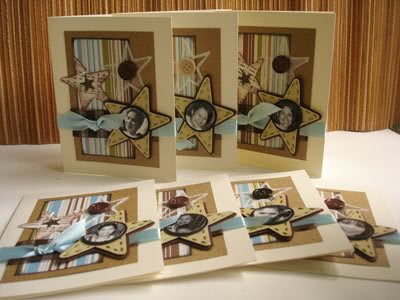 This is for a client she gave as a gift: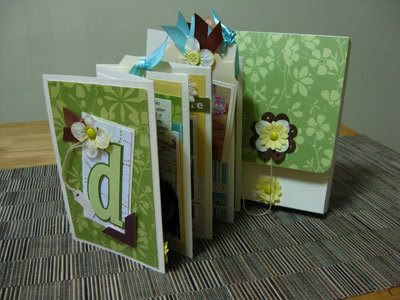 These are for my friend, Ela, who asked me to make these huge boxes for organizing stuff on top of her closet. There's a smaller box for what-nots on her table, 2 pencil holders and a notepad. The red pencil holder is to match another notepad I did for her earlier.