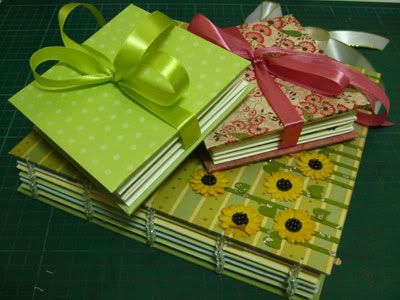 Hello! Here are my trio of mini-album projects that kicked off my New Year. I have a couple of origami albums as gifts. The green one has the usual three overlapping square papers but the pink one has additional two so it's rather long to accommodate more photos. (I had to blur the photo on this one. It's my friend's underage daughter so...)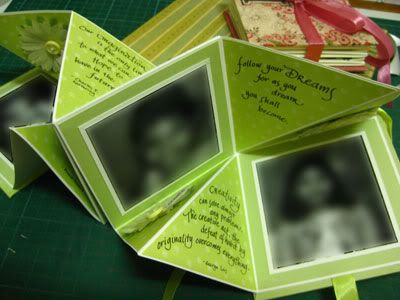 The one on the bottom is an 8"x8" modified coptic bound blank scrapbook album. I inserted beads in between signatures to give the pages more room for pictures and embellishments in terms of thickness.


The kite string still works wonders and it actually has a sort of paper-y texture. It's like a really thin paper twine to the touch. I quite like it.